SuperValue Mandeville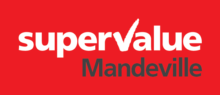 Super payroll services for SuperValue
Navigating the legislative minefield of payroll can be quite a headache for Kiwi businesses. So outsourcing it to a bespoke payroll service like Ezypay is proving to be a popular option to free up time to carry out important day-to-day operations.
SuperValue Mandeville Owner/Operator Kelly Hames says she was introduced to Ezypay after receiving a recommendation from her accountant. Since the supermarket, which services rural North Canterbury townships Mandeville/Swannanoa and Ohoka, opened its doors in April 2018, Ezypay has taken care of all things payroll for the business.
"Payroll can be time consuming and a legislative nightmare," says Kelly. "I love that Ezypay guarantees things are being done by the book. They have made payroll a seamless process and it's one less thing I have to worry about."
SuperValue Mandeville currently has a mix of 14 full and part-time staff, and Kelly says that the accuracy of the payroll is an important part of ensuring that everything in the store is running smoothly.
Although the business has only been using Ezypay for a short time, Kelly has already recommended its services to other contacts. "Ezypay are fantastic. Their response time is amazing and they don't mind answering any questions that I have. If I have any queries, I know I can pick up the phone or send an email and I get an answer straight away."
Keep exploring stories like this one