Scribbles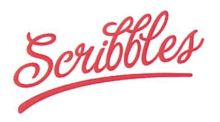 For Auckland business Scribbles, the secret to its long relationship with Ezypay comes down to the joy of using a simple payroll process.
The childcare service provider has been working with Ezypay for the past six years. Director Vince Grgicevich says Scribbles employs about 80 staff across its three centres, either on salary or wages.
He says that working with Ezypay has removed the hassle of managing payroll, meaning staff can get on with what is most important to them – providing a safe and fun childcare environment.
"Using Ezypay also takes the onus off us as employers. It's a full package and they take care of everything from Kiwisaver and Inland Revenue deductions, through to holiday pay. We have an awesome relationship in that we know how Ezypay works, and they know how we work."
Before each fortnightly pay cycle is complete, the staff at each childcare centre are responsible for checking a simple spreadsheet, produced by Ezypay. The spreadsheet is based on the number of hours worked by each staff member during the previous cycle. The pay is then certified by Ezypay and any information that is required by the employer for accounting purposes is provided to them in an easy-to-follow format. PAYE for each period is also calculated and paid.
Vince says that when any laws or regulations regarding payroll are introduced or updated, Scribbles don't have to worry about a thing as Ezypay will make the required adjustments.
"I like the way it works and and it's a small price to pay for what you get out of it. It's just an easy system. Everything is broken down and straight forward to follow. The mix is just right," Vince says. "I would 100 percent recommend Ezypay to other businesses – and I have. I recommended it to my brother, who also works in childcare. He is still using Ezypay."
Keep exploring stories like this one