Access Solutions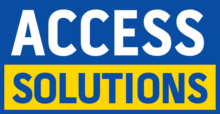 For many Kiwi businesses, using an outsourced payroll service like Ezypay is the perfect solution for fulfilling their payroll needs.
One such business is Access Solutions, an award-winning, nationwide rental company that specialises in elevated work platforms (such as cherry-pickers and scissor lifts), aluminium scaffolding and forklifts.
The company started out as Oldfield's Access, a division of a larger Australian company.  Managing Director Michael Biddick bought the New Zealand branch in 2000. At the time, Oldfield's Access was using Ezypay as its outsourced payroll supplier and the relationship continued through the transition. Almost two decades later, the partnership is still going strong.
Michael says that Ezypay is a great fit for Access Solutions because it removed the salary and overhead costs of employing an inhouse staff member to take care of its payroll and all the tasks associated with it.
"We use the Ezytime Online Portal to upload our information to coincide with an agreed timeline for payment. Ezypay then processes it and sends it back to us for approval. Once we have signed it off, our payroll is then finalised and funds are sent to the bank."
Over the years, Access Solutions has greatly expanded its fleet of equipment and opened new branches in both the North and South Island. The company now has more than 60 staff on its payroll and uses Ezypay to take care of all payroll needs including salaries, wages and everything in between.
Michael says for any businesses looking to outsource their payroll to an external provider, Ezypay is the way to go.
"I would certainly recommend Ezypay to anyone with the same needs as us. It's a good, cost-effective way of managing your payroll," Michael says.
Keep exploring stories like this one